At Maple Ridge Dentistry for Kids we treat every child with the same attention and care as we would our own.
We help children understand the importance of dental health so they can maintain a beautiful smile for the rest of their lives. Whether they are 1 or 18 years old, we pride ourselves in making your child's visit to our clinic an exciting, educational and enjoyable experience.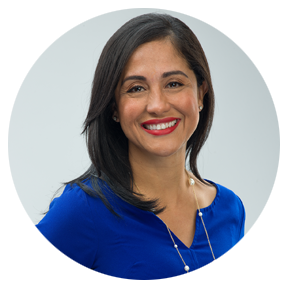 Dr. Nancy Vertel
DDS, Certified Specialist – Restricted to Pediatric Dentistry UBC
As both a certified pediatric dentist and a mother, Dr. Nancy Vertel knows that any health problem affecting a child has the potential to impact the entire family. To protect the well-being of both child and family, she believes a more holistic approach to care is needed.
"After experiencing the specialized care my child received from his pediatrician, I realized that I wanted to bring that same level of specialized care to children sitting in the dentist's chair." – Dr. Nancy Vertel
After years of specialized training, Dr. Vertel has opened Maple Ridge Dentistry for Kids to offer children in Pitt Meadows and Maple Ridge the specialized dental care they need in a comforting, child-centric environment close to home.
Having been raised in Colombia, Dr. Vertel is fluent in both Spanish and English. When not at the office, she likes to spend time with her family. Her favourite activities are hiking, yoga and volunteering with the Special Olympics.
Educational Background
Dr. Vertel is a certified specialist in Pediatric Dentistry. She holds a Doctor of Dental Surgery and a Master of Science in Craniofacial Science degree from the University of British Columbia. She also instructs part-time at the university's Faculty of Dentistry and is on staff at BC Children's Hospital. Dr. Vertel serves as a mentor for the Golden Ears Dental Alliance (GEDA) of Pitt Meadows and Maple Ridge and for the Delta Multidisciplinary Dental Study Club (DMDSC) which she founded.
Professional Memberships
Dr. Vertel has hospital privileges at both private and public hospital facilities and is a member in good standing with the following professional organizations:
Fellow of the Royal College of Dentists of Canada
Canadian Academy of Pediatric Dentistry
College of Dental Surgeons of BC
American Academy of Developmental Medicine and Dentistry
American Academy of Pediatric Dentistry
Dr. Amanda Suh
DDS
Having spent most of my childhood in the greater Vancouver area, beautiful British Columbia has always had a special place in my heart. My family and I eventually moved to the Maritimes and I received my general practice dental degree from Dalhousie University in Halifax. The fond memories of my childhood in BC and my love for the outdoors brought me back to the West Coast and I practiced on Vancouver Island for 2 years as a general dentist. I am thrilled to return to Vancouver after completing my pediatric dentistry residency program at the University of Rochester – Eastman Institute of Oral Health.
I am passionate about early prevention and am fully committed to providing the highest quality of dental care to children in a fun and enjoyable environment. Outside of dentistry, you'll find me on the trails, camping, hiking, biking, and exploring the beautiful outdoors. I'm excited to not only serve the patients and families in Maple Ridge proudly but also become a part of the community and help brighten the little one's smiles along the way.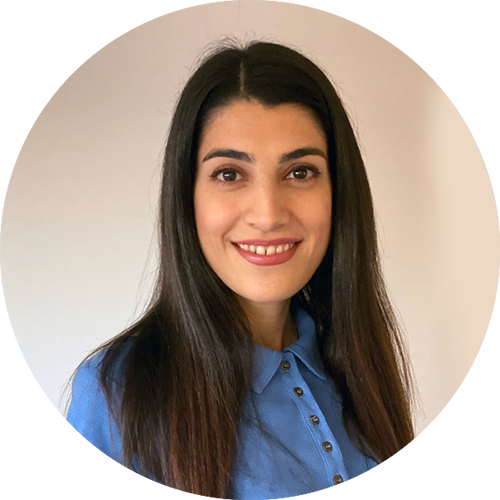 Dr. Ava Vali Sichani
DDS
After graduating from dental school in Iran in 2009 I worked as a General Dentist for about 3 years and realized that I loved being a dentist and at the same time really enjoyed working with children. So I decided to combine both my passions, in 2012 I started a 3-year graduate program to become a Certified Specialist in Pediatrics to be able to focus on dentistry for children and adolescents as an expert in the field.
As a child I had a hard time going to the dentist so this gave me the opportunity to make dentistry a good and fun experience for children which happens to be the most rewarding part of my job! After graduating in 2015 I practiced as a Pediatric Dentist for 4 years. I immigrated to Canada and wrote my exams and became licensed as a Dentist to be able to continue my passion for practicing dentistry. I am passionate about working with children and adolescents and highly value my patients trust in me. My goal as a dentist is to promote my patients dental health in a calm and relaxed environment and making the visit to the dentist a good experience for children.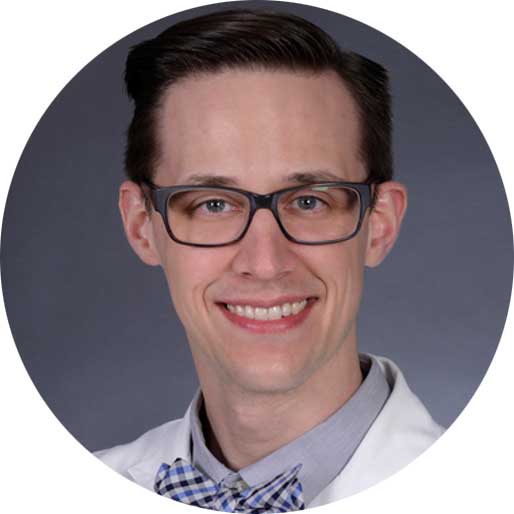 Dr. Travis Gibson
Certified Specialist in Orthodontics
Dr. Travis Gibson was born and raised in North Vancouver. He attended the University of British Columbia for both his bachelor of Science (B.Sc.) in Chemistry, and his Doctor of Dental Medicine (D.M.D.) degrees. After graduating, Dr. Travis practiced as a general dentist in northern BC, before once again returning to UBC to obtain his Master of Science (M.Sc.) in Craniofacial Science and Diploma in Orthodontics. After completing his orthodontic education, Dr Travis spent a year in the Craniofacial Orthodontic Fellowship at New York University, where he gained extensive experience in treating complex orthodontic problems such as cleft lip and palate. Dr Travis remains involved in research to help improve children's cleft and craniofacial care at both New York University and BC Children's Hospital. In the office, Dr Travis believes in the importance of an honest and open partnership between patient, family, and doctor. He works hard to ensure each person understands their unique treatment needs and options, so that they can make an informed decision on what is best for them. Dr Travis loves orthodontics, and is always happy to share his passion for his work with others! In his free time, Dr Travis likes to spend time with his wife and their identical twin boys. Dr Travis also enjoys outdoor activities such as running, hiking, and camping.

Dental Visits
Whether it's your child's first dental visit or first visit to a pediatric dentist, we will make it an enjoyable and positive experience.

Pediatric Dentistry Services
We offer dental care that caters to every child's unique needs. No referral needed.

Orthodontics
We offer Orthodontics for the whole family! Find treatments to correct your child's teeth, jaw and facial developmental problems.
Book Your Next Appointment!
Unit 107 - 22420 Dewdney Trunk Rd Maple Ridge, BC V2X 3J5